An application for a new or replacement Social Security Card is free of charge from the Social Security Administration. However, figuring out the process and completing the steps on your own is complex. At best, it is tedious and time-consuming. The application process varies depending on whether or not you are applying for a new or replacement card, attempting to change information, or applying as an immigrant or resident alien. In general, you will need:
From there, you must either take your form and documents to the nearest Social Security Administration office or mail your application along with your documentation and wait for the SSA to return your documents along with your new card. Here's the process in more detail.
Step 1) Gather the appropriate documents
The required documentation varies depending on your situation.
If you're applying for an original card
If you are applying for your first Social Security Card, you must provide two documents. While the administration will accept one document for two purposes (e.g, a US passport for identity and citizenship), you still must provide two documents in all cases. Again, your documentation must prove:
Age
Identity
Citizenship or current lawful immigration status
** please see the bottom of this section for accepted documentation**
If you're applying for a replacement card
Filing a Social Security Card application for a replacement card is a bit easier but will still subject you to strict requirements and lengthy processes. For a replacement card, you need only submit one document to prove your identity. If you were born outside of the United States, you must also submit a document to prove your citizenship or current lawful immigration status.
Note: Federal law limits replacement cards to 3 in a calendar year or 10 total in a lifetime. Protect your card at all times!
Which Documents does the SSA Accept as Evidence?
Understanding the complex supporting document regulations is the most difficult aspect of applying for a new or replacement card. In fact, it's the step that the majority of our clients have difficulty with. If you do have questions, it's possible to find answers from the SSA. However, contacting support or researching the FAQ page will take a good deal of time.
Our customer service agents are standing by to answer any and all questions you may have quickly and easily.
Here are the current regulations regarding evidence documents.
IMPORTANT: The Social Security Administration ONLY ACCEPTS ORIGINAL DOCUMENTS. It cannot accept photocopies or notarized copies.
Proof of Age
In general, the most common document for proof of age is a United States birth certificate. The SSA may, however, accept certain other documents including:
A hospital record
A religious record established before the age of 5
United States passport
Final adoption decree
Evidence of Identity
Evidence of identity is the most complex step in the process. The regulations vary based on each situation and even on whether or not you appear in person to submit your application. The Social Security Administration deems the document must show:
Legal name
Biographical information (date of birth, age, or parents' names)
Physical information (height, eye color, hair color, etc.)
If you do not appear in person, your document must show biographical information. Accepted documents are:
U.S driver's license
U.S state-issued identity card
U.S passport
If you do not have a valid license, ID card, or passport and cannot procure one within 10 days, the SSA may accept other documents such as:
U.S military ID card
Employee ID card
Medicaid card
School ID card
However, this may vary on a case to case basis. You are free to consult with the Social Security Administration to learn what they will and will not accept based on your situation. This could also be handled by our customer service team if you so desire.
Note: If you are not a U.S citizen, the SSA must see your current immigration documents and foreign passport with your biographical information.
OK, now that you've got the correct documents, it's time to move to the next step: completing the SS-5 form.
Step 2) Fill in the SS-5 form correctly
The Social Security Card application form is known as the SS-5 form. You may use it to:
Apply for a new card
Apply for a replacement card
Change or correct information on your card***
***This subjects you to a list of requirements not covered here
The SS-5 form requires biographical information, date and place of birth, your current SSN, sex, familial information, your signature, and certain other details including voluntary race information.
What's important is that you are aware that each section of information must be filled in 100% accurately. Not only that but depending on your unique situation, you may have to fill in or check different boxes. Even your date of birth has to be in the proper format or your application will be denied.
The Social Security Administration says:
"You MUST provide a properly completed application and the required evidence before we process your application."
Any errors will result in denial.
Once your form is properly completed, you may submit your application.
How to Apply for a New Social Security Card Online
In some cases, you may submit your application online and save the time. Residents of the following states are eligible to apply online: Arizona, Arkansas, California, Delaware (driver's license only), District of Columbia, Florida, Idaho, Illinois, Indiana, Iowa, Kentucky, Maine, Maryland, Massachusetts, Michigan, Mississippi, Nebraska, North Dakota, New Mexico, Pennsylvania, South Dakota, Texas, Virginia, Washington, and Wisconsin (driver's license only). To apply online, go to SSA.gov/myaccount and set up an account. From there, you can request to replace documents and fill in the form yourself via the SSA's website. However, assistance with documents or the form itself is not provided.
How do I Apply for an Individual Taxpayer Identification Number?
Filing for an Individual Taxpayer Identification Number is another process that at first seems relatively straightforward yet is far more complex than it seems. Each year, a number of applicants file improperly which results in tax compliance issues that no foreign national wishes to be subject to.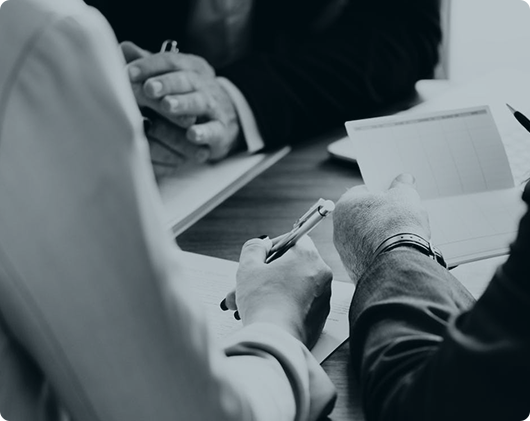 Applying for an ITIN requires:
A W-7 form
A federal tax return
The proper supporting documents
Let's cover each step in detail. Note: In general, you should not apply for your ITIN until you submit your tax return.
1) Fill in your W-7 form: Your application requires:
a) The reason you need an ITIN
b) Legal name and mailing address
c) Date and location of birth
d) Applicant's citizenship
e) Foreign tax ID number if applicable
f) Applicant's visa number, if applicable
g) Details about your supporting documentation

3) Complete your tax return: The IRS recommends you apply for your Individual Taxpayer Identification Number at the same time as you submit your tax return.
Be sure to have your tax return completed properly.

2) Gather your supporting documentation: In contrast to applying for a Social Security Card, you must provide proof that you ARE NOT a U.S citizen in order to obtain an ITIN. In most cases, a foreign passport proves this. If you do not currently have a valid one, you must submit two of the following (please note that this is NOT an exhaustive list and it varies on a case to case basis with the IRS):
a) Photo ID issued from U.S Citizenship and Immigration Services
b) National ID card
c) U.S state-issued ID card
d) Foreign birth certificate
e) Medical records (for children under 6)

4) Submit your W-7, tax return, and supporting documents to the IRS: You have 3 options to submit your documents:
a) Mail everything to IRS: You can mail your documents to the IRS at their Austin service center.
b) Apply for your ITIN in person: There are a number of certifying acceptance agents that you may apply with. This will prevent you from having to mail your documents.
c) Make an appointment at an assistance center: There are IRS assistance centers across the country that will help you. Of course, this requires making the appointment, going in person, and waiting in the office for up to several hours.